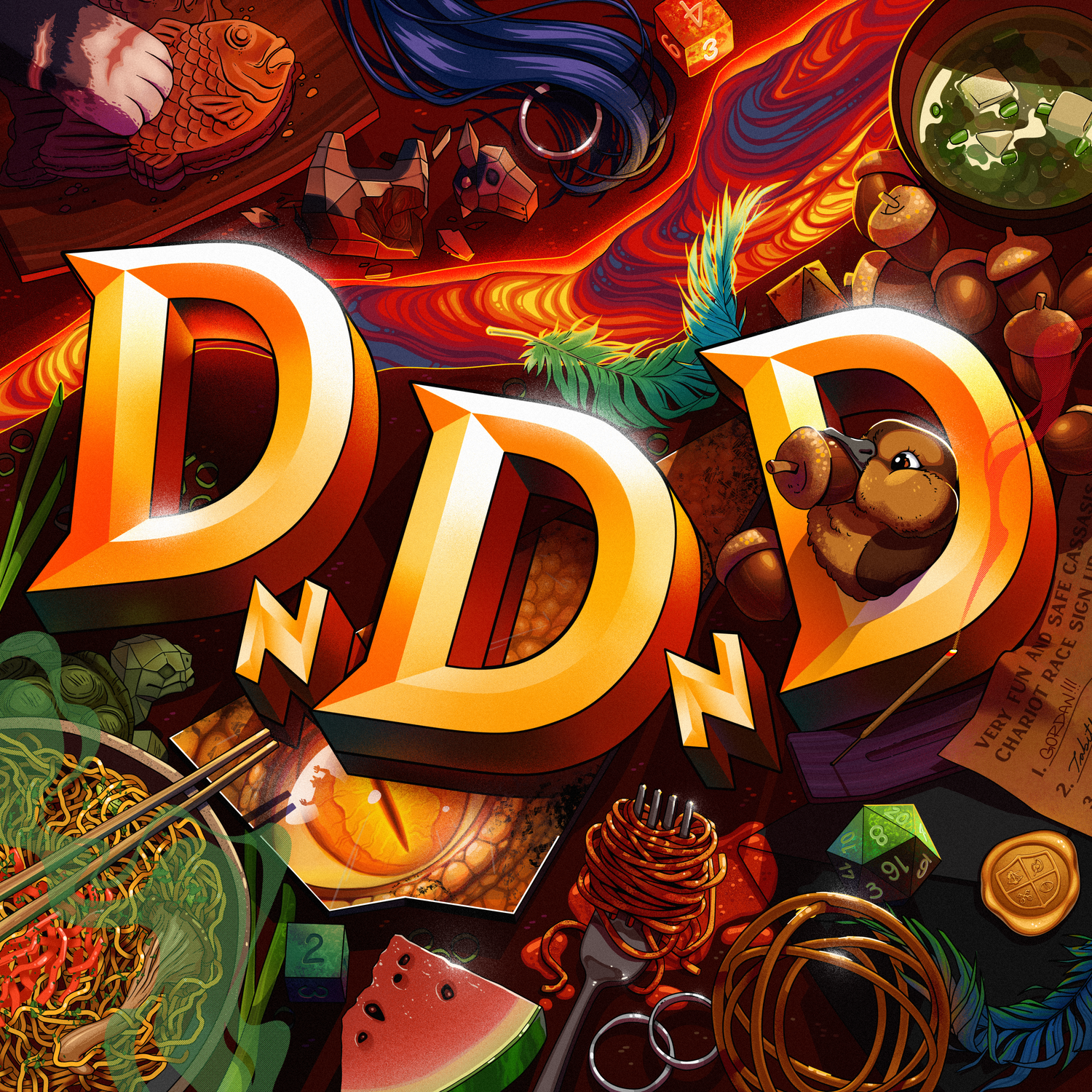 You Roll Perception
After looking around, you realize that you're in the DnDnD Merch Dungeon and there's tons of stuff!
I hope you saved your gold.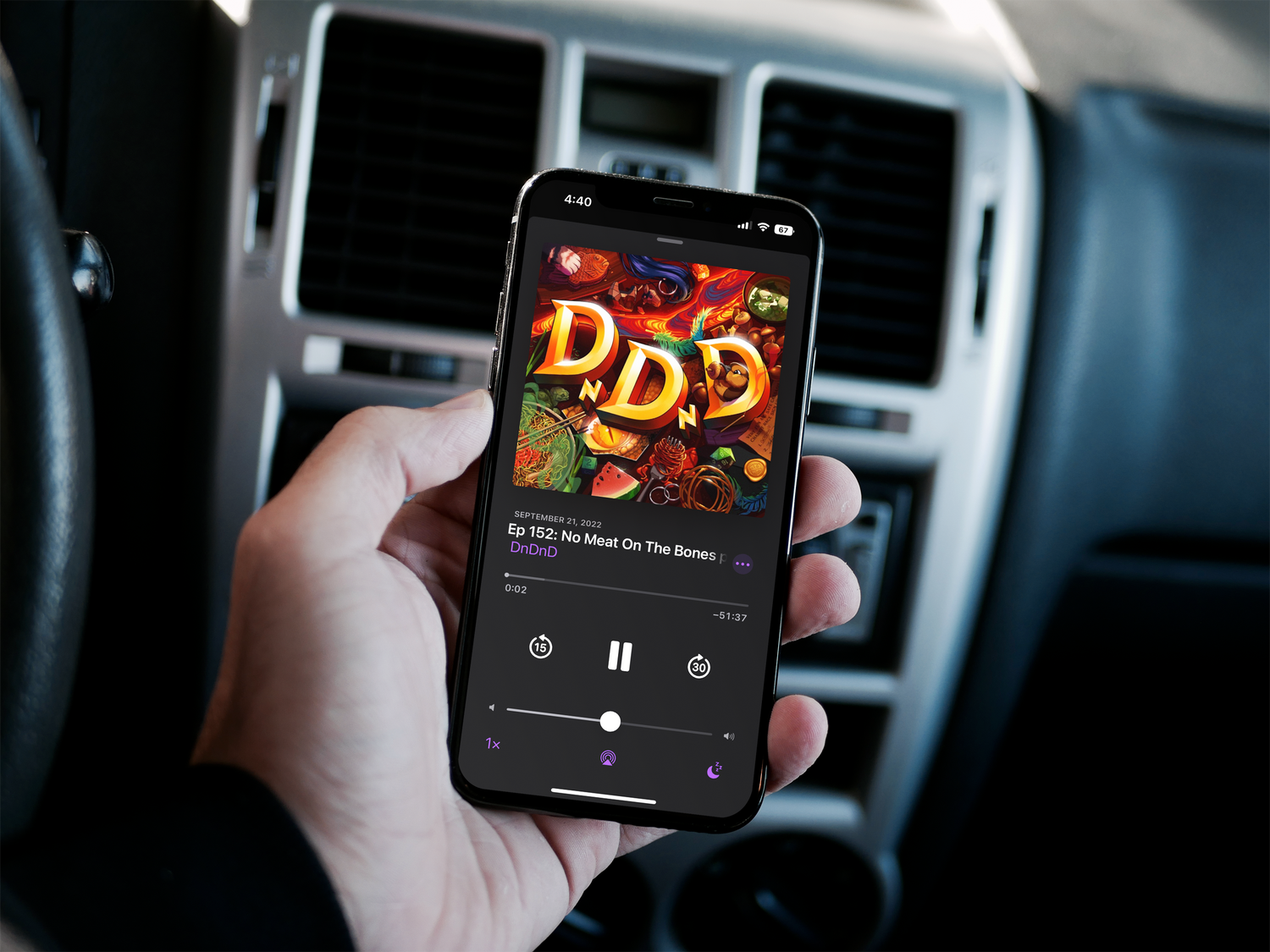 The Podcast
James Graessle created Dinner n' Dungeons n' Dragons and is the GM of this cuisine inspired campaign featuring the comedic talents of James A. Janisse, Chelsea Rebecca, Joel Arnold, Mike Cygan, and Beth Radloff.

Listen Here